Automate sensing and inspection, capture limitless data, and explore without boundaries.

---
Tablet control

Autowalk up to 1000m in length

2.4Ghz b/g/n WiFi

Always on payload power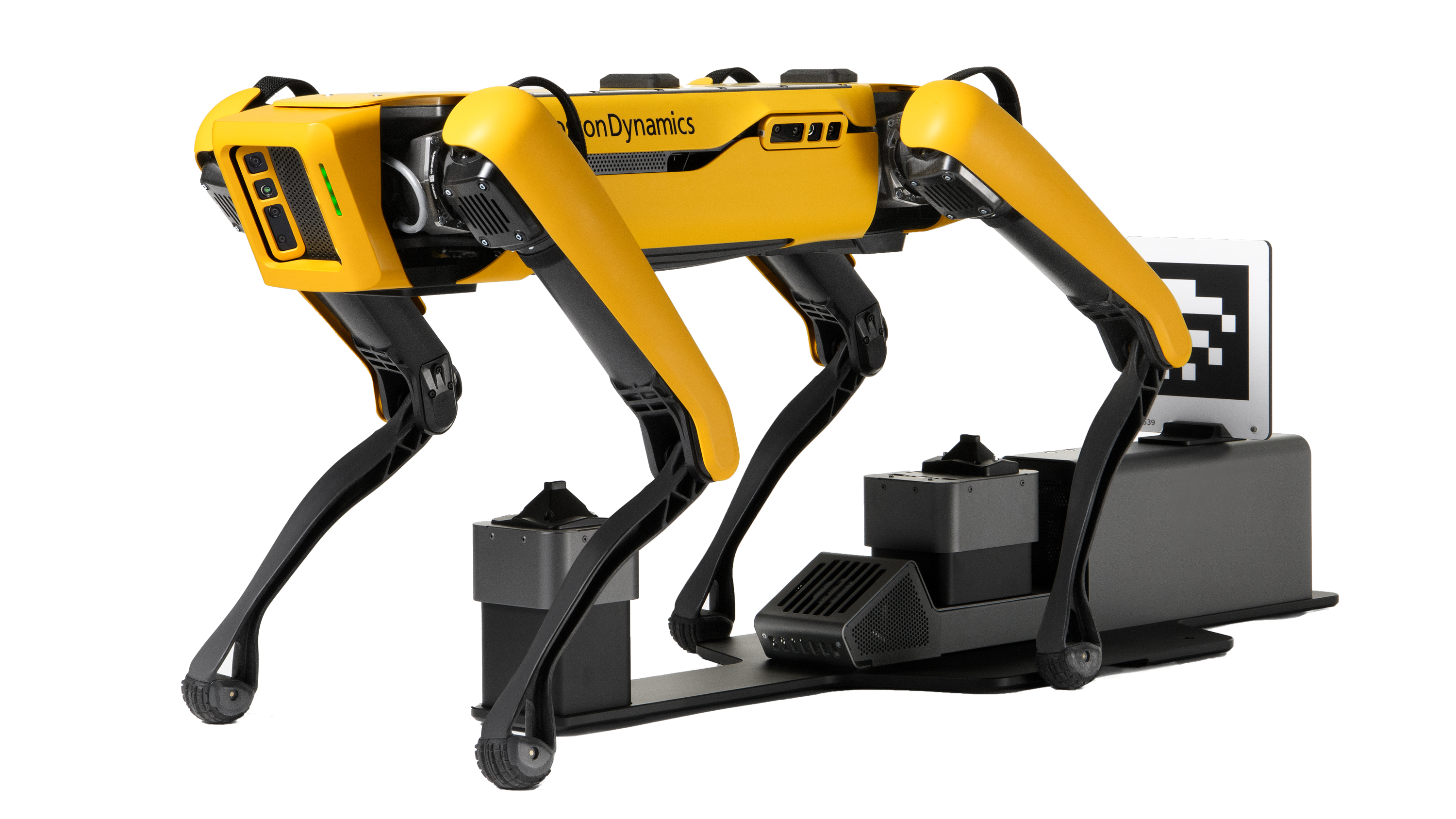 Tablet control

Autowalk up to 1000m in length

Dual band b/g/n WiFi

Controllable payload power

Self-charging

High-speed data offload

Metrics opt-out

Enhanced safety options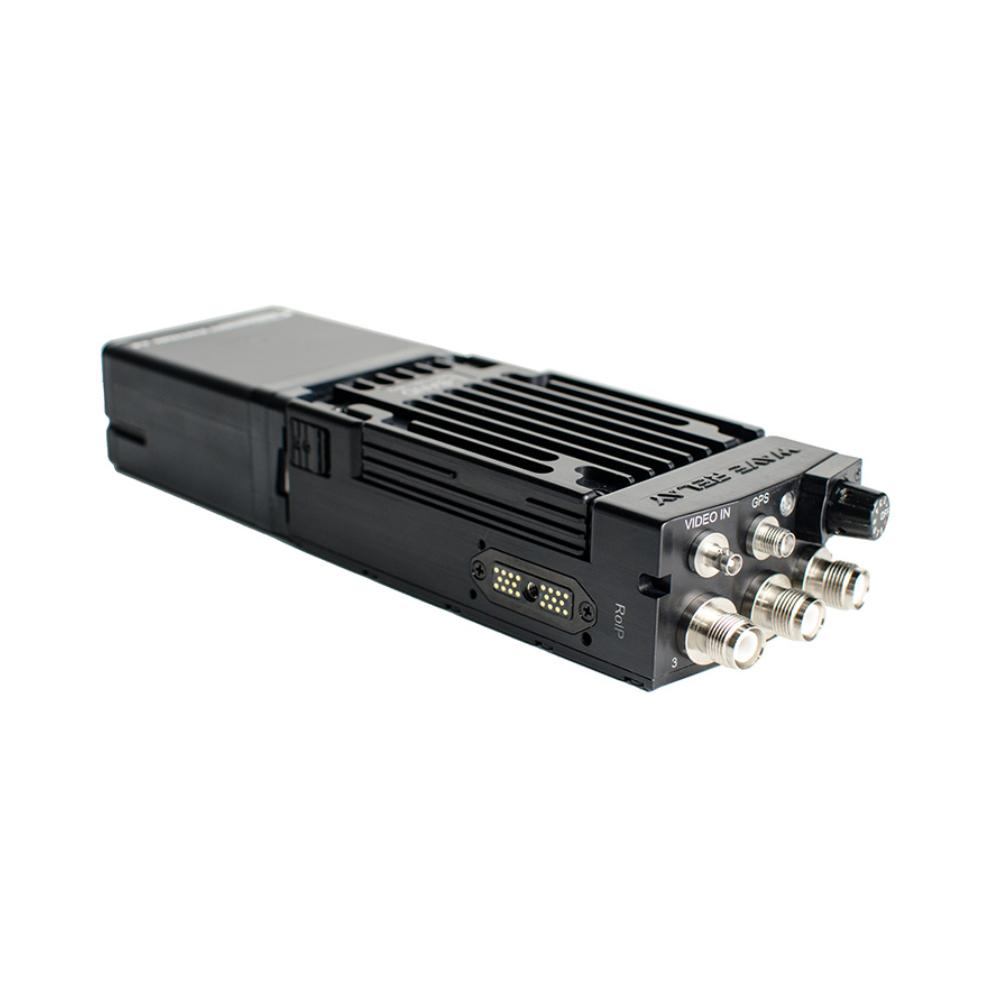 Smart tactical networking

Interchangeable frequency module

Reliable voice communications

Stay connected anywhere

Stream HD video

Intelligent RoIP tethering

Carry less. Do more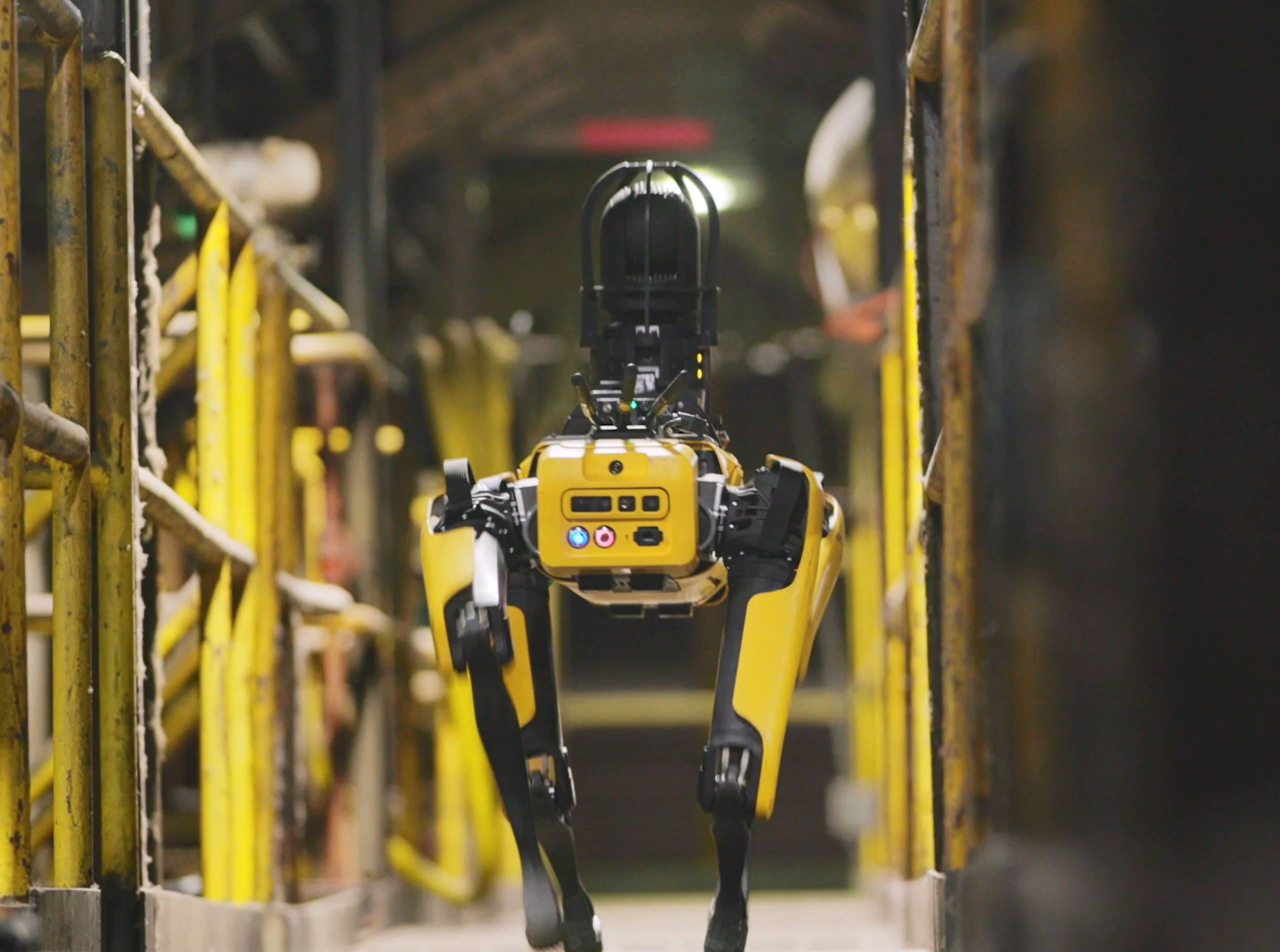 Spot is an agile mobile robot that navigates terrain with unprecedented mobility, allowing you to automate routine inspection tasks and data capture safely, accurately, and frequently.
The results? Safer, more efficient and more predictable operations.
Strong - Carry and power up to 14kg of inspection equipment.
Easy to Control - Control the robot from afar using an intuitive tablet application and built-in stereo cameras.
Smart - Program repeatable autonomous missions to gather consistent data.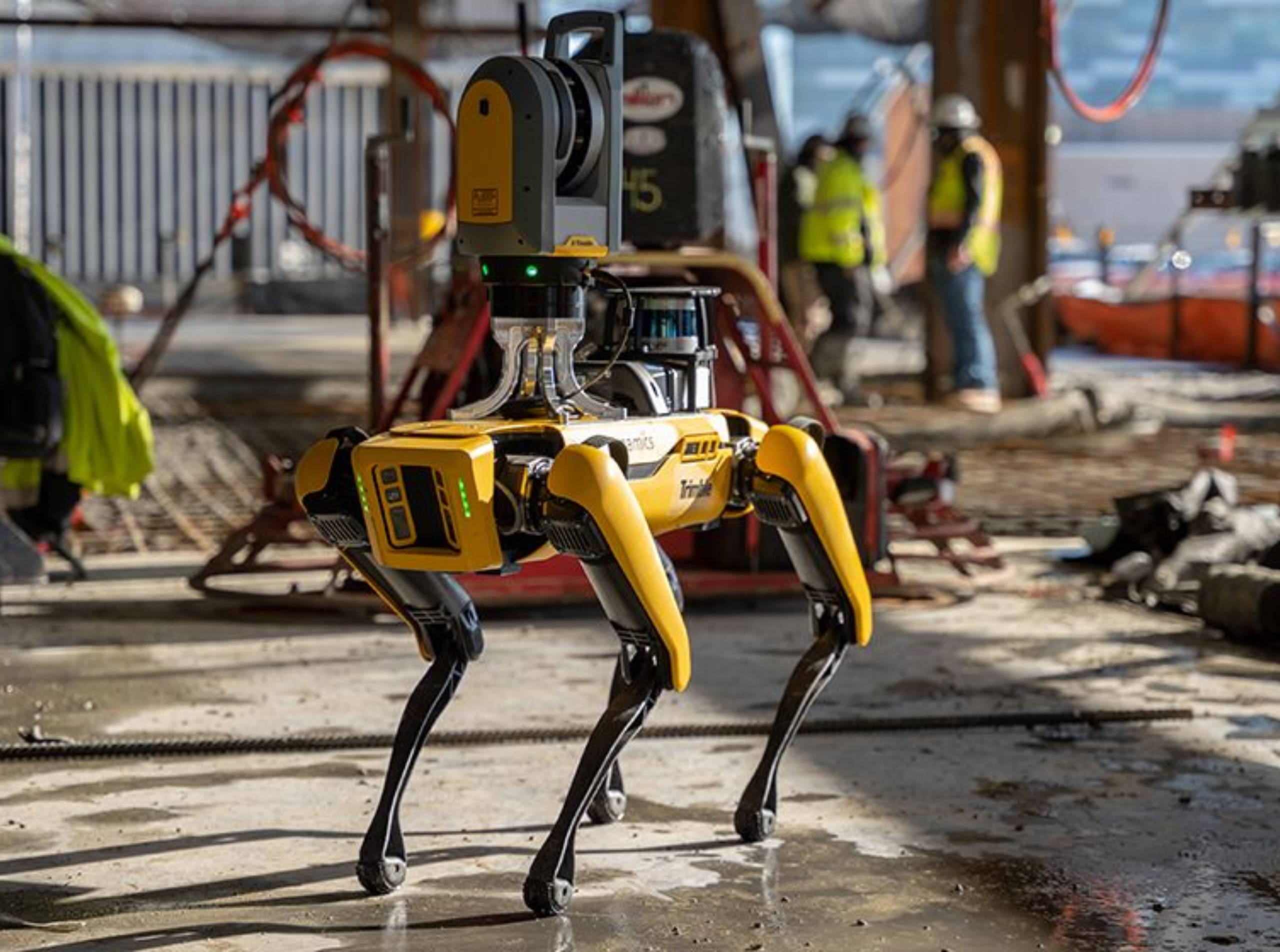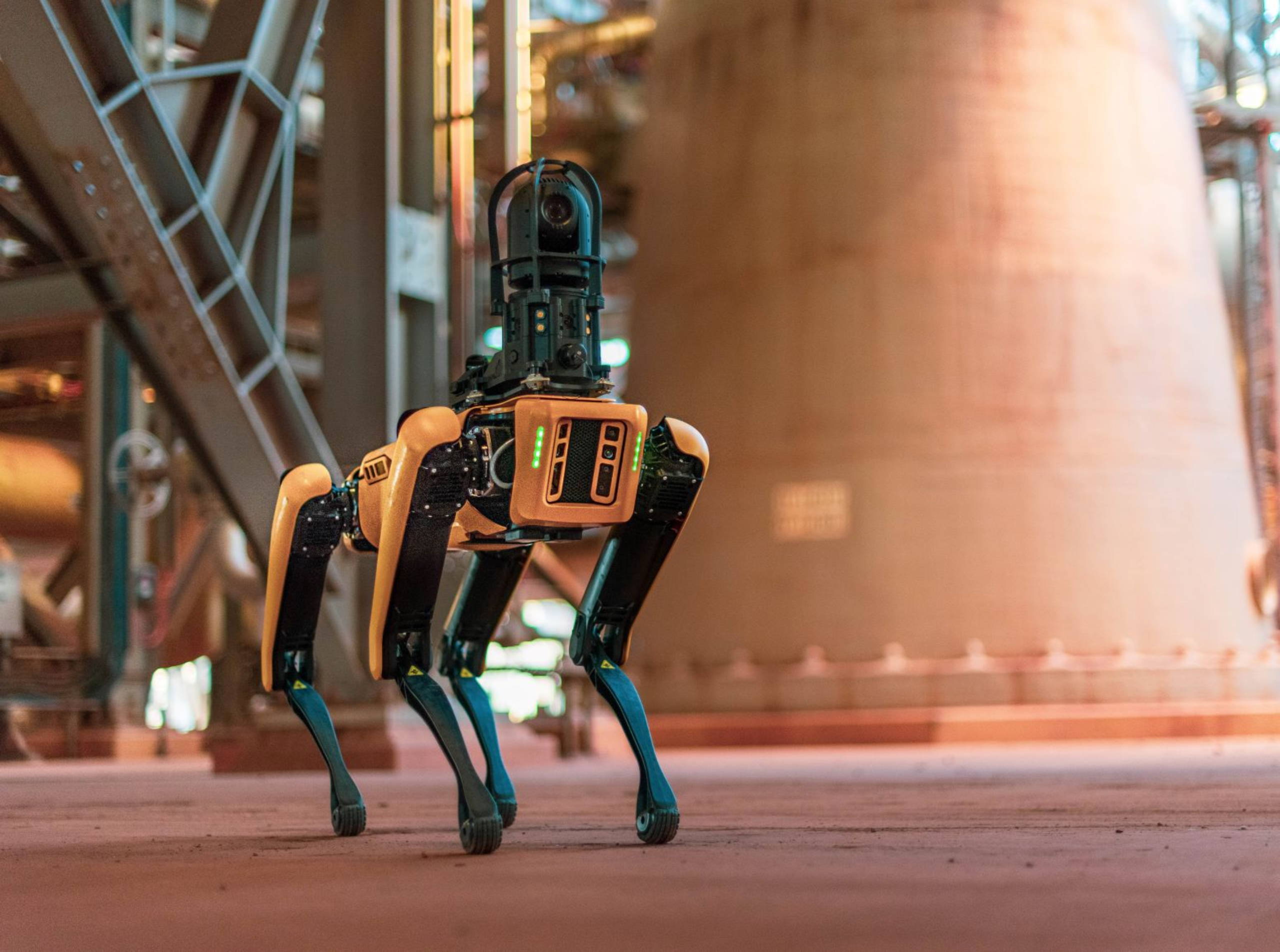 360° Perception - Use 360° perception to map terrain and avoid obstacles as they appear.
Balanced Dynamically - Balance dynamically in uncertain surroundings with payloads of up to 14kg.
Mobile - Cruise over loose gravel, grass, curbs, and stairs.
Pre-built Solutions - Utilise pre-built solutions from an existing network of third-party software and hardware providers.
Attach and Integrate - Attach and integrate unique outside hardware using mounting rails and payload ports.
Use the SDK - Use the Software Development Kit (SDK) to create custom controls, program autonomous missions, and integrate sensor inputs into data analysis tools.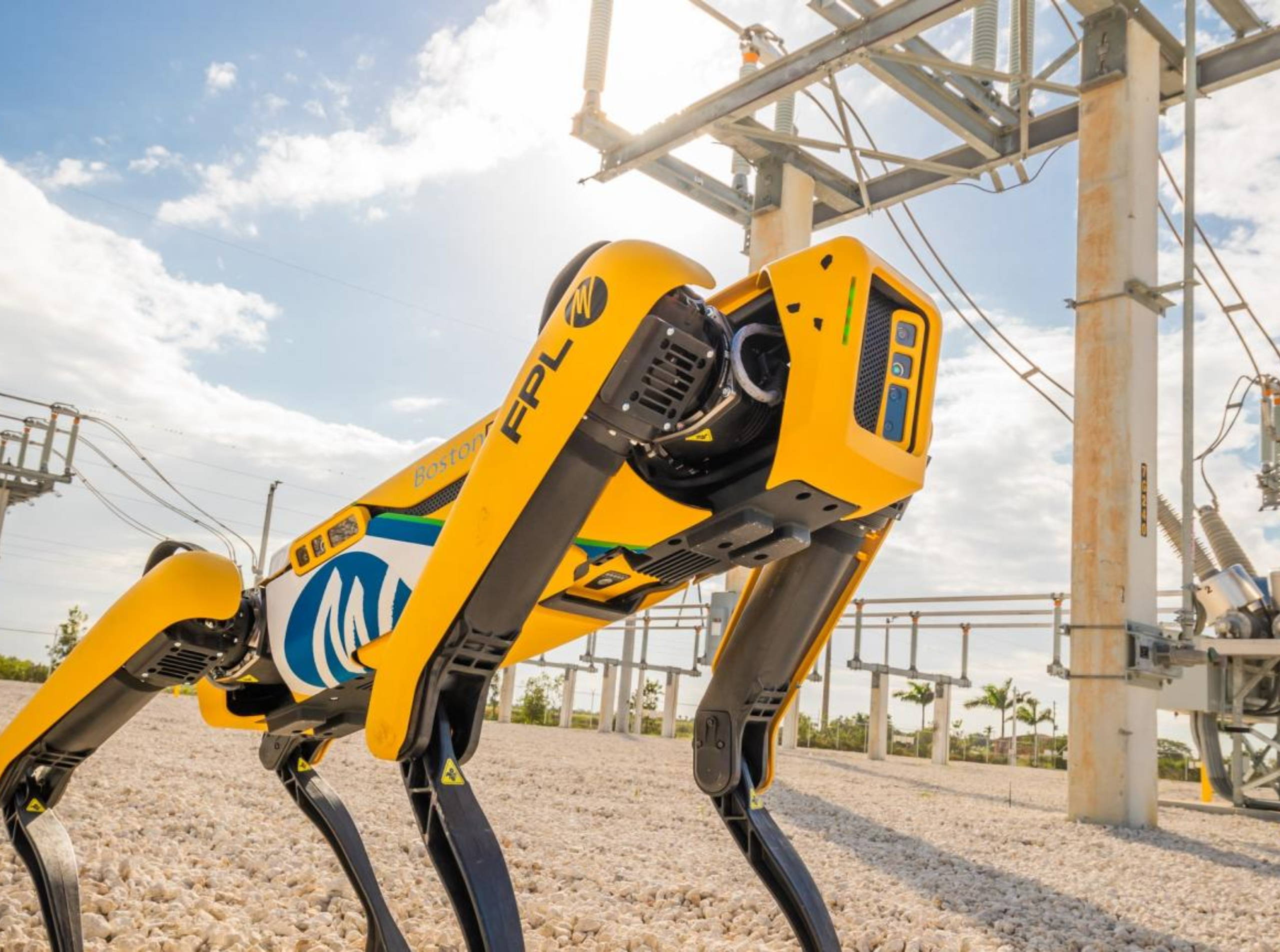 Get to know Spot and the great work its already doing, in Australia and around the world.
Have a question or would like to know more about Spot and its capabilities? Send us a message and our team will be in touch soon.