| | |
| --- | --- |
| Skydio X2E drone software version: | 19.0.50 |
| Skydio Enterprise Controller software version: | 19.0.42 |
New
Hand Wave Calibration
You now have a new Hand Wave magnetometer calibration method for GPS Night Flight. To use the faster and easier method of calibration:
Enable GPS Night Flight Mode
Enable Hand Wave Motion
Wave drone back-and-forth
Put down the drone
Launch

Visit Skydio X2 GPS Night Flight for more information about the calibration methods.
Connection Status
You can now view the strength of the signal connection between the controlling device and your Skydio X2E. Select the Connection Status icon to display the connected drone status, signal strength, GPS quality, and satellite count.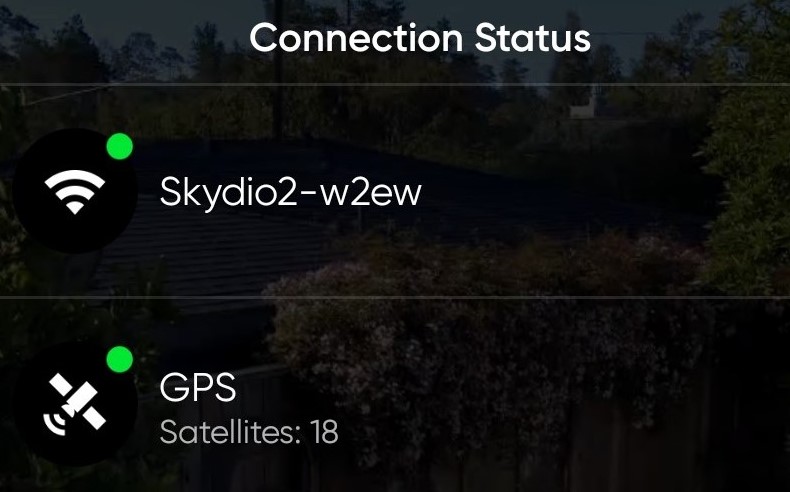 Button Mapping for Skydio Enterprise Controller
Skydio Enterprise Controller buttons L2 and R2 are now programmable. Select from:
Toggle Map
Toggle Camera thermal or color
Close Obstacle Avoidance
Minimal Obstacle Avoidance
Disabled Obstacle Avoidance
No Function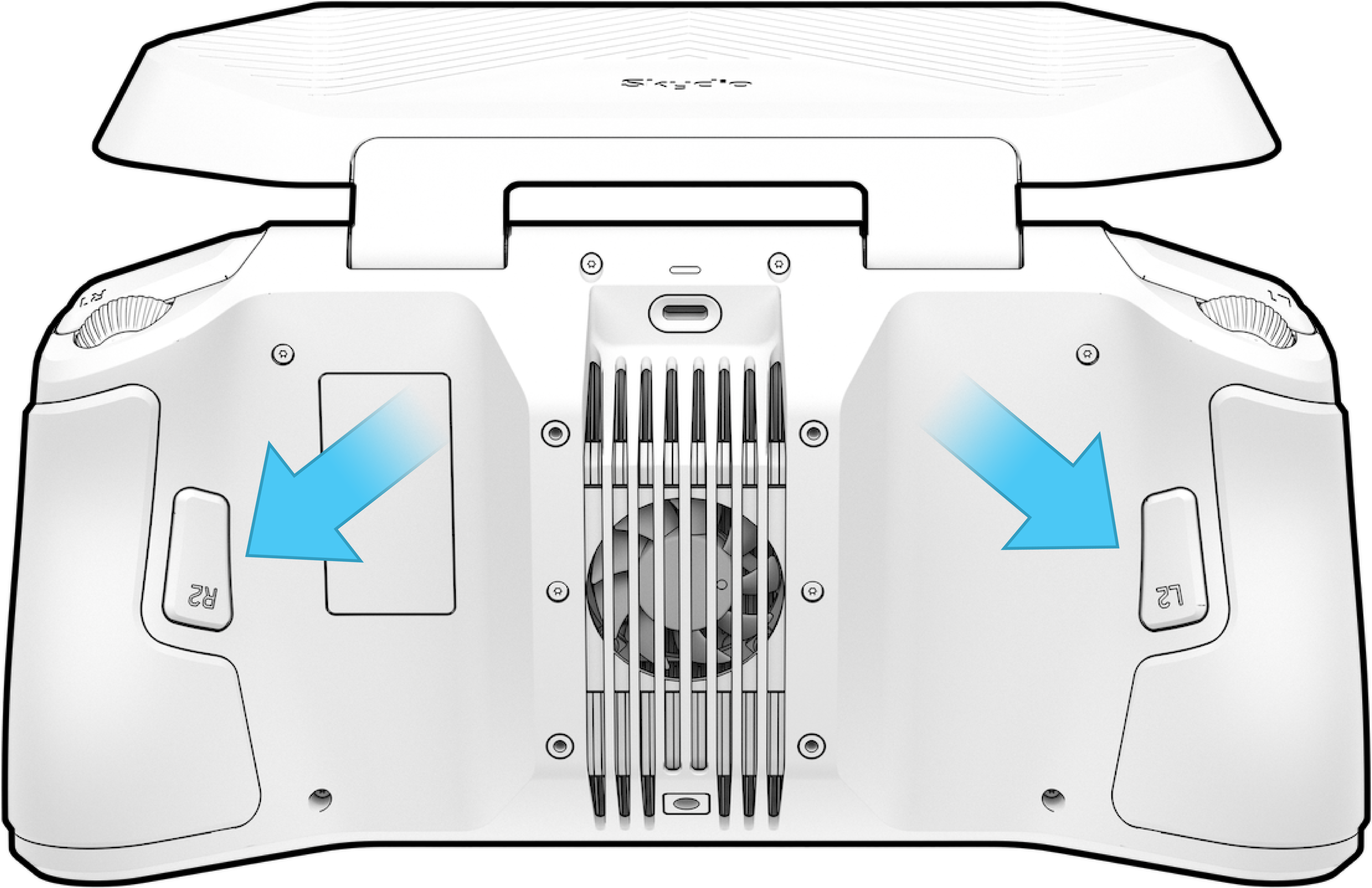 Enhancements
KeyFrame Improvements
When playing back a KeyFrame sequence, you can now choose to have Skydio prioritize Accuracy or Speed.
Accuracy:

 

Skydio may dynamically slow down around sharp turns. Helps to avoid cutting corners to maintain your drone's position along the KeyFrame path
Speed:

 

Your drone may fly off the KeyFrame path to maintain a steady speed
The maximum KeyFrame speed for Skydio X2 remains at 11 mph (5 m/s)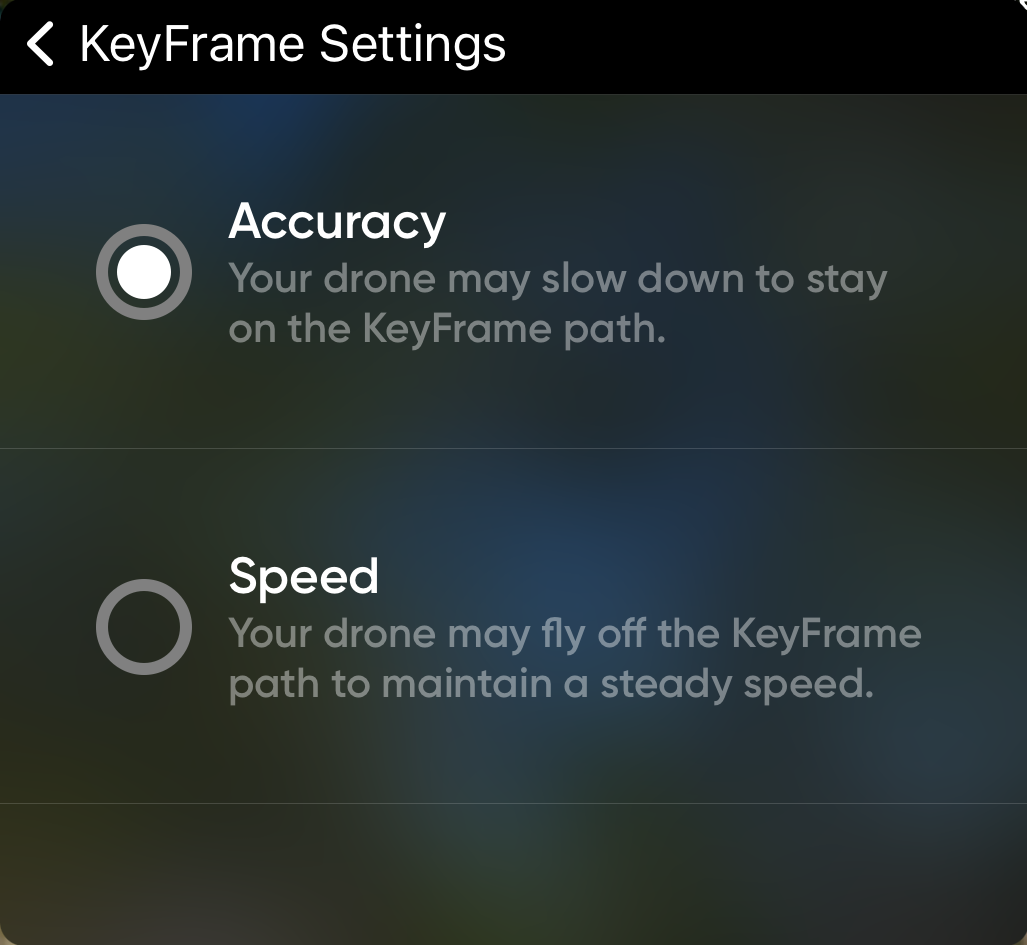 Dynamic Channel Selection
When set to auto, your Skydio X2E will automatically monitor signal interference and move to a clearer channel to improve wireless transmission signal quality during flight.
Save thermal photos
You now have the ability to choose whether or not you save thermal photos when a color photo is captured on your Skydio X2E Color/Thermal.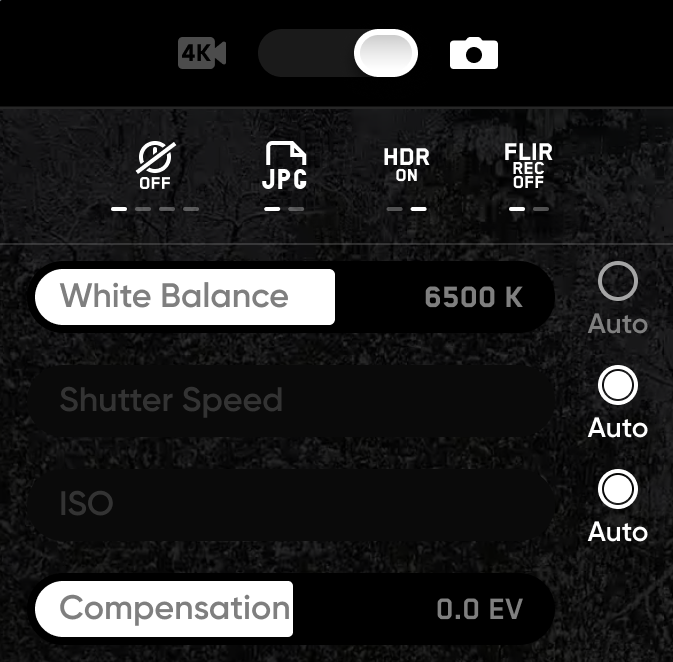 This does not affect the Thermal PiP display
New VehicleName in Photo EXIF Data
Easily differentiate between the Skydio X2 Color and Skydio X2 Color/Thermal camera models with updated naming in the embedded EXIF/XMP image data.
Skydio X2 Color the VehicleName is displayed as

 

X2 Wide
Skydio X2 Color/Thermal the VehicleName is displayed as

 

X2 Narrow
Emergency Flight Termination
When flying with the Enterprise Controller you will now have the option to terminate your flight in the event of an extreme emergency. Press and hold the Land and Return buttons on the controller for three seconds while in flight to immediately stop your drone's motors.
WARNING: Terminating a flight will cause your drone to crash. This will void your warranty and may result in injury or damage. Use only in extreme situations.
Source: Skydio